Thursday, June 7, 2018 / by Vanessa Saunders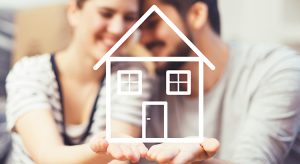 If you've been looking for an affordable home, or a "steal" you can fix up and flip, you've probably heard of homes listed as "Short Sales." It's true that you may be able to buy a short sale for a lower price than in a similar home would sell for in a traditional situation. But as all good things do, a short sale can come with downsides. Just what is a short sale? And what are its plusses and minuses?
A short sale is the real estate industry's term for a distressed property that for whatever reason, is on the market for less than (or "short" of) its remaining mortgage balance. The mortgage lender has to agree to discount a loan balance or to take less money than what's owed. For whatever reason, the owner has convinced the bank they suffered some kind of financial hardship and the lender has accepted a real estate short sale deal.
The home owner favors a short sale over foreclosure because even though both relieve the owner of the debt, a short sale typically doesn't hurt the owner's credit score as much as a foreclosure would. For the lender, taking a short sale is far less expensive than foreclosure, and relieves the lender of having to sell the house themselves.
The down-sides of short sale buying
There's no doubt that buying a short sale property can be a teriffic deal. But getting the deal that you want is not always guaranteed. The lender is agreeing to sell the property for less money than it would take to pay off the loan, but you still have to put an offer in and have it be accepted by the lender. Then, unless you are buying the property for cash, you need to go to your own lender and get a loan approved for the "distressed" property. The amount of time it takes to close a short sale purchase can take months, depending on the lender and the particulars of each case.
Another downside is that short sale homes are sold "as is." Unlike a traditional home purchase, the buyer has no chance asking for concessions for damages or problems with the house. Buyers should take careful note of the property's condition.
If the home owner stops making payments at some point in your pursuit of a short sale, the property could still go into foreclosure, and all the work and time you've put into it could go down the drain.
Short sale properties can be a really good deal for investors or buyers, but they do come with some caveats, so research your target property well. You may just get the deal of the century!
---