Monday, October 28, 2019 / by Vanessa Saunders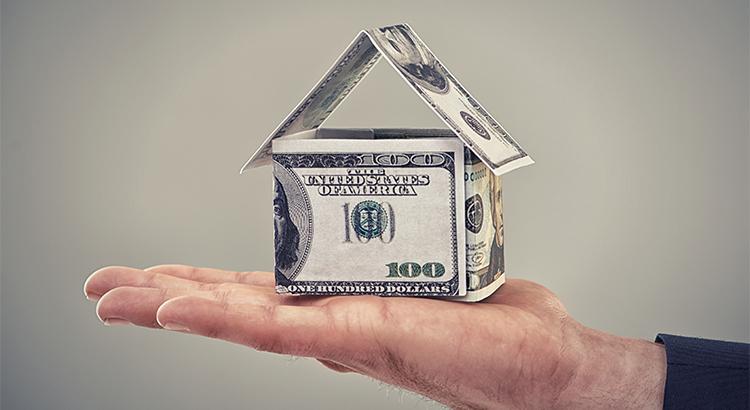 I'm in the middle of negotiating a short sale that has received multiple bids, which is par for the course if done correctly. Short sales have become much easier than a few years ago, but they can have the occasional hiccup. Short sales are still a great way for buyers to get a bargain when buying a home. One of the Realtors involved in this transaction asked me to explain the process in order to make sure that her client's are fully aware of what to expect, and I thought others would be interested too, so here goes….
Buyers pursue short sales hoping to get a good deal. So when you see a price listed for a home that you think is too low for the neighborhood, before you jump on like a hen on a June Bug, ask your agent to call the listing agent to find out if the home is a short sale.
In the past, many of my Rockland & Orange County home buyers have waited 4 to 6 months to close on a short sale, sometimes much longer. A short sale can go much quicker these days. A lot depends on the Realtor and Attorney team that are negotiating the sale for the seller.
What is a Short Sale?
A short sale means the seller's lender is accepting a discounted payoff to release an existing mortgage. Just because a property is listed with short sale terms does not mean the lender will accept your offer, even if the seller accepts it.
Be aware that the seller need not be in default — to have stopped making mortgage payments — before a lender will consider a short sale. A lender may consider a short sale if the seller is current but the value has fallen. The seller may have over-encumbered, owe more than the home is worth, so a discounted price might bring the price in line with market value, not below it.
When you spot a short sale house that interests you, take your hand off the mouse and step away from the computer. Before you get all excited over the prospect of buying that short sale house, pick up the phone and call your real estate agent. Your agent needs to research that short sale listing first.
In some real estate markets, fewer than one in 10 short sales close. Just because that home is listed as a short sale doesn't mean it's really for sale (because it's subject to lender approval), nor does it mean it will sell at the advertised price. Here are the things you need to know before trying to buy that short sale.
Comparable Sales For That Short Sale House
The short sales I list in Rockland and Orange are all priced below comparable sales, yet they are priced in line with pending sales. Why? Because short sales take anywhere from 2 to 4 months, on average, to close, and pending sales will become the comparable sales at closing.
Some short sales are priced ridiculously low. These types of listings receive multiple offers. But all is not lost. To get your offer accepted, it will need to be priced near market value. If you're not prepared to pay above a superficial price on a lowball short-sale listing, then pass.
Mortgage Amounts, Number of Loans and Lenders
Ask your agent to research how much is owed against the home and find out the number of loans that are recorded. A second or third mortgage lender will receive peanuts as compared to the amount a senior lender in first position will get.
Moreover, some lenders, deserving or not, get a reputation for being difficult to work with. If your agent is an experienced short sale agent, he or she will know who these lenders are and can advise you of the difficulty you may encounter.
If your offer is 20% or 30% of the mortgaged amount, it is unlikely that your offer will see the light of day on the negotiator's desk.
Short Sale Listing Agent's Track Record
A listing agent who is advertising a short sale but has never closed a short sale is a risky proposition for you. That's because it's up to the listing agent or the seller's attorney to submit the short sale package to the lender and negotiate. Your buyer's agent can't talk to the bank. Make sure that the listing agent is certified as a distressed property expert.
Some listing agents hire outside companies to do their job, and the results of those negotiations are sketchy at best. Ask yourself, do you want to risk rejection of your short sale purchase because the listing agent has no experience? A listing agent that works together with a local attorney well versed in negotiating short sales is more likely to get the deal done.
Short Sale Seller Qualifications
Find out if the listing agent has received a completed short sale package from the seller, and ask about the contents of that package. A complete short sale package consists, at minimum, of the following:
Sellers' hardship letter
Tax returns
W-2s
Payroll stubs
Financial statement
Bank statements
Homes priced under market value will receive multiple offers. An agent is not required to disclose the terms of those offers, but you do want to know how many offers you are up against.
Here's how it generally works:
When a short sale home first comes on the market, the first offer will most likely be a tad below list price.
The second, at list price.
The third offer will be slightly higher, maybe by a $1,000 or $2,000.
The fourth offer will be significantly more.
You want to make an offer that will beat the competition yet still be below market, or don't waste your time.
---