Thursday, September 26, 2019 / by Vanessa Saunders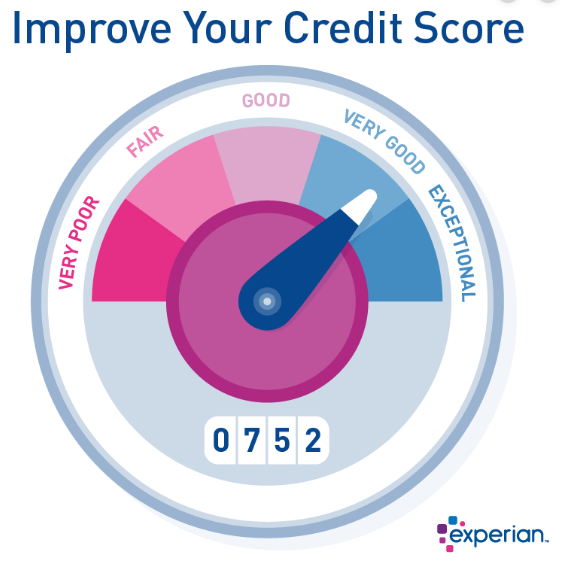 If you're looking for ways to improve your FICO credit score, to get a better rate on a mortgage, get a credit card or to make other debt-worthy purchases, there are several ways to go about it. Being a good little borrower, not missing current debt payments and paying your bills on time are just a few. But there is a way to ramp up your score, it only takes a few minutes and you can even do it on your phone.
It's called Experian Boost, a product of Experian, one of the big-three credit reporting agencies (TransUnion and Equifax are the other two). Experian Boost is a new feature released this year that the company says may help lift some consumers' credit scores. Boost is similar to UltraFICO, with the key difference that Boost focuses on payment histories while UltraFICO looks at your bank account for lack of overdrafts and an average balance over the past three months.
You have to create an account with Experian (which is free) in order to access Experian Boost. Registering is easy and can be done on your home computer or phone. In the process of registering, Experian asks for your personal information while showing you what you will gain from creating an account. Experian then asks for your Social Security number and you must enter a username and password.
After getting your personal info, the program asks questions pertaining to your Social Security number, like any car loans or mortgages you may have. Finally, you enter your banking information. If you already have a banking app, you're transferred in order to sign in before being directed back to Experian.
According to Experian, the average credit score is "boosted" by about 13 points, although results can be much higher. The wait time is about 10 minutes as they gather your information. Everything is done in real time. Once it's done, you can look at your Experian financial profile on the app and see your new score. Boost lets you see what bills the service pulled, usually utilities and internet bills are collected. The platform only pulls positive payment history, so if you're worried a blemish might rear its ugly head, don't be.
One downside of the process is that if you pay your utilities with a credit card, Boost won't pull that data.The information is broken down in a succinct manner, allowing consumers to see their updated score along with possible next steps.
While Experian Boost is free, users are given the option of upgrading their account for as low as $5 a month. The different plans available offer different services such as CreditLock and Score Simulator and all are broken down in yourExperian app. Experian Boost also isn't permanent. If you decide it isn't for you, you can remove your data via Boost at any time.
It's important to note that the credit score calculated through Experian Boost is based on the FICO Score 8 model and works with FICO 9, VantageScore 3 and VantageScore 4. So, if you are counting on Boost to help you get a home loan or credit card, keep in mind that a lender may use a different model or report.
There's also no guarantee your score will go up. Experian Boost
only improves
your score
if you make on-time payments to
your
utility and telecom bills
Programs like Experian Boost and UltraFICO actually seem designed to help those with thin credit files and/or low scores. Whether it's simply to expand the customer base for lenders or genuinely help consumers remains to be seen.
---