Tuesday, July 17, 2018 / by Vanessa Saunders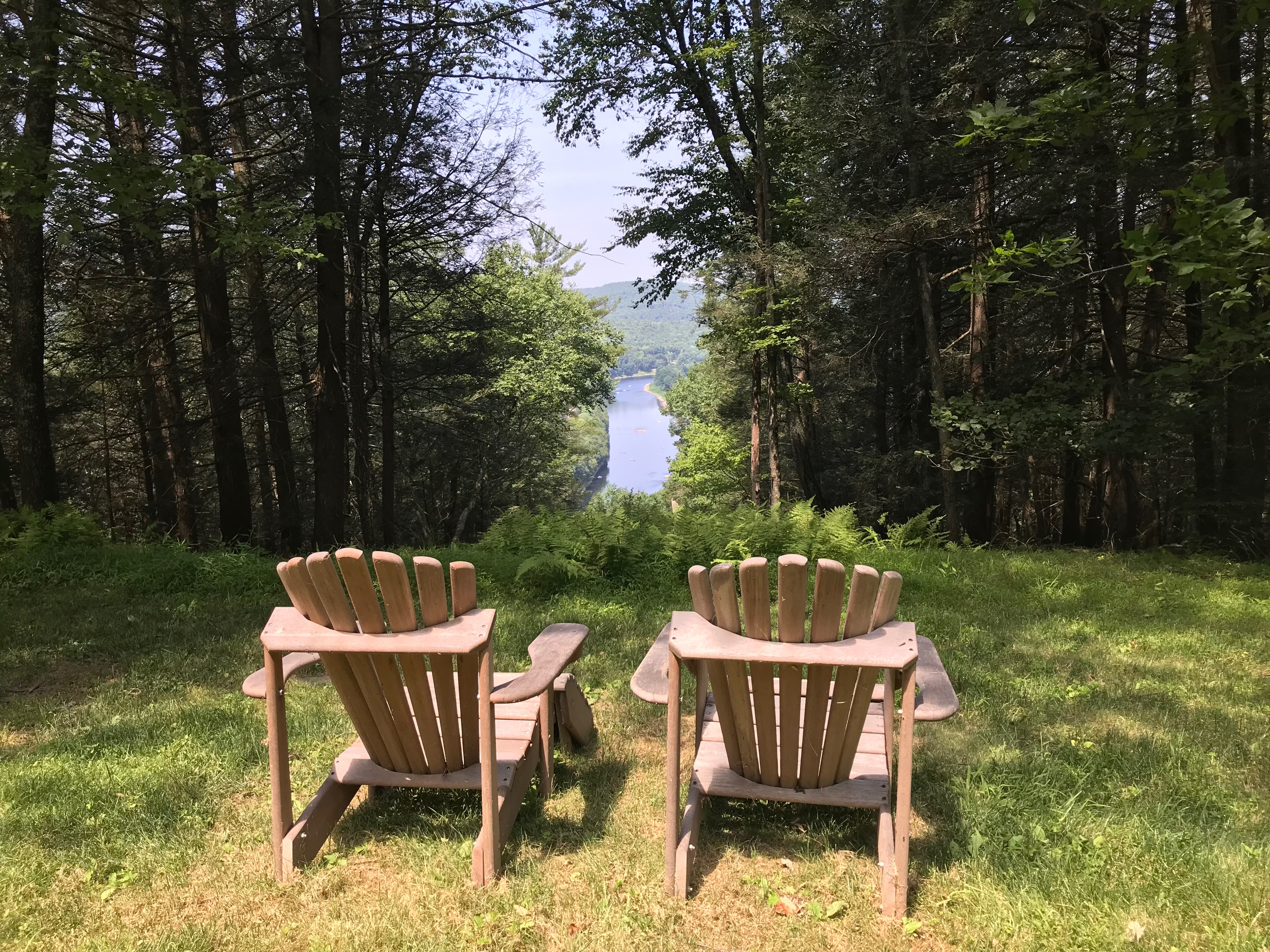 High up on a glacial ridge near Barryville on the New York-Pennsylvania border is a cozy stone cottage overlooking a bend in the broad Delaware River. Eagles circle the river below as rafters lazily float down on the gentle rapids. From the cottage, you alone have this view from high above. Tall green trees all around cool you in summer shadow and gentle breeze. The view, the trees and the quiet combine to offer a complete respite from day to day cares.
The cottage is a classic Sullivan County farm house on an acre of cleared land in a 61-acre wooded parcel that remains untouched. The home is lovely, fully renovated from shack to modern country chic. It has been lovingly modernized throughout, with tasteful and sometimes whimsical touches that make it delightfully unique. On central stairs is a gold-stamped fern and bumblebee. A glass-and-mirror-wall adorns a powder room. In an upstairs hallway, tiny embedded lights look like a constellation of stars. Mirrored window jambs cleverly reflect the light.
Outside, a blue stone outdoor shower expresses the cottage's complete seclusion. A separate child's play house could be easily turned into a private guest space. A large outbuilding used for storage could be a garage. The woods beyond the forest's edge provide endless opportunities to enjoy nature and explore the area's extraordinary rock formations, cliffs and caves. And the well water is pristine.
This home is a gem, a place to live serenely, connected to the woods, the winds and the river.
Click here to go to the website for this property and see a complete visual tour of the home and grounds.
---