Friday, May 25, 2018 / by Vanessa Saunders
If your home buying experience was a nightmare or a dream, you now are a home owner! Congratulations on successfully making the most important investment of your life. But there are some things you should do as a new home owner that weren't on the "To Do" list when you were renting.


Set aside funds for the unexpected.
There's nothing much you can do to prevent an appliance or other expensive artifact or appliance from breaking, so you need to set aside a little money to deal with it. I recommend 1 percent of your home's value, more if you don't have a home warranty.

Become your own home inspector.
Don't wait to find termite damage by falling through the deck, or mold or mice to set up shop behind the drywall. Keeping a wary eye out for major problems can prevent them from becoming an unaffordable disaster. Check your home at least once a year and be sure to give special attention to the attic and the roof. If you don't feel comfortable doing it yourself, it's not out of the question to hire a certified home inspection service to do it for you. Readers can find several inspectors recommended for the Hudson Valley on our website
Resources page
.
Start hoarding furnace filters.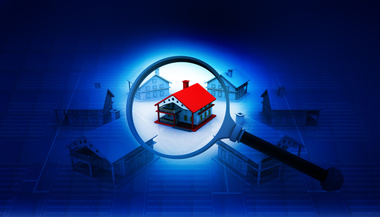 Ok, hoarding is a little strong, but next time you're at the hardware store or a big home center, BUY A BUNCH of furnace filters if you have a forced-air system. Changing your filters regularly, every 90 days for a normal home with no pets. Step it up to every 60 days with pets or an allergic family member. This will make your furnace last longer, and also improve the health of everyone in the house. Be sure you get the right size filters for our furnace, and be sure to buy in bulk.

Befriend your appliances.
Get to know them. Find out how old they are, when their birthday is, how much attention they need, just like growing a friendship. Appliances have different life-spans, and you need to know when they are nearing their golden years. Furnaces usually last 15 to 20 years. Waterheaters decide to suprise you with a flooded basement at about ten years of age. Find out how old your appliances are when you move in and plan for their retirement.
Get a Home Warranty and renew it every year.
Buy it when you purchase your home. It makes sense because it can really cut down on replacement costs because they cover all major systems and appliances in your home.
Get all the tax breaks you deserve.
Get acquainted with the various tax reductions and credits you may be eligible for. Buy EnergyStar appliances when replacing old ones, and consider installing solar panels. Different installers offer programs for energy credits.
Keep a Home Maintenance File
Be sure all your hard work is recorded for future reference whenever you make some kind of home improvement or repair. Keep copies or original receipts of all repairs. Some appraisers will add the full amount of any repair you make to your home's value if the work was done within six months prior to the appraisal.
Make your homeowner's insurance work harder.
Check your policy and look for gaps in coverage. Your agent may be a good source to consult. Look especially hard at flood and fire coverage. Some policies don't always cover those catastrophic categories, so be sure you have a policy that does. Another good idea - bundle your car insurance with your homeowners policy. You now have a much bigger asset - your home - which you need to protect in the event of a lawsuit!
---