Monday, April 4, 2016 / by Vanessa Saunders
Home delivery subscriptions have taken the world by storm. From clothing-delivery services to even animal-friendly subscription services, there is something for everyone to enjoy. Take a look at four of the best home delivery subscriptions we think you should try.

Plated
Plated eliminates the need for grocery shopping. Every week, a box full of chef-designed recipes and preportioned ingredients is delivered to your home. In three simple steps, you have dinners for the entire week, every week.
First, you choose from original recipes inspired by the season; then you receive all the ingredients needed for the recipes; and finally you create new and exciting dinners following the simple cooking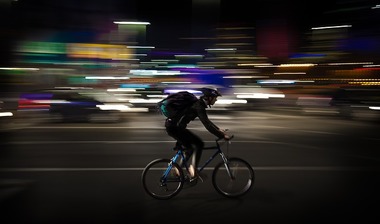 instructions provided. Even if you aren't home when the box is delivered, you don't have to worry because the box stays cold until midnight on the day of delivery. There are plenty of options to choose from for your subscription, making it easily adaptable to your lifestyle.

The Boqus
Everyone loves fresh flowers! Flower delivery doesn't have to be reserved for only special days. With The Boqus subscription, you can have regular flower deliveries set up weekly, monthly or quarterly. You can also use this service to preschedule for occasions such as Mother's Day, Valentine's Day or birthdays. If you are a spur-of-the-moment kind of person, they also offer the "Just Because" subscription — all you have to do is tell them how many times a year you want flowers delivered!

Nicely Noted
Nicely Noted delivers monthly stamps and stationery. In each box you'll receive three handmade letterpress cards, three gorgeous USPS stamps, profiles of each card designer, and a reminder to write and send thoughtful notes. All you have to do is take out a pen, write a note and send it to a loved one!
Your friends and family will appreciate your handwritten notes, personalized just for them! This subscription box brings back the days of handwritten letters and makes it easy to give personalized gifts.

Fresh Patch
Our furry friends love a good subscription box too! Fresh Patch, featured on "Shark Tank," sends hydroponically grown, dirt-free grass training pads that are safe to use in your home. This service makes training your dog easy. The living grass absorbs liquids and eliminates odors naturally, turning potty-training into a hassle-free process.
There is no required cleaning or maintenance because the entire unit is disposable! With the Fresh Patch delivery subscription, all you have to do is swap out your old Fresh Patch with the new one as soon as it arrives.
Go online today to take some of the hassle out of life — and add some fun!