Thursday, February 1, 2018 / by Vanessa Saunders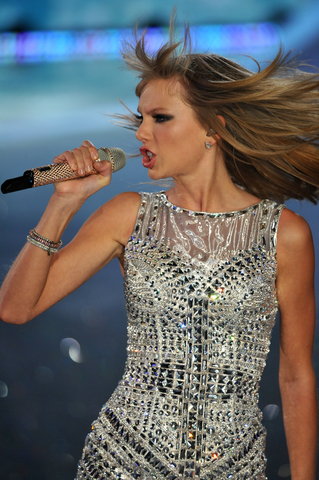 Most real estate transactions only interest the principals involved, but one recent property purchase involving Taylor Swift that is making headlines also makes a good point about real estate legal ethics. It may not be heady enough for Access Hollywood, but it nonetheless contains an important lesson for all home buyers—namely, about the importance of having a buyer's exclusive representation agreement in place so that everyone's on the same page about payment if a real estate deal comes to pass.
Real estate brokerage Douglas Elliman is suing three firms representing the pop star Taylor Swift and her representatives, Firefly Entertainment, 13 Management, and Euro Tribeca—for breach of contract. It seems that Ms. Swift's people were contacted by an Elliman agent named Andrew Asoulay regarding a Tribeca townhouse not on the market but located next door to a property Ms. Swift owns and lives in. Azoulay showed the Firefly team the property in January of 2017 and has an email he received from the Firefly Entertainment/13 Management team later that month saying they would work "solely" with him to purchase the townhouse.
Then in March 2017, Azoulay claims that Swift's team ceased all communications with him. At first he assumed that Swift had decided she didn't want the place. But seven months later, he learned that her company Euro Tribeca had indeed purchased the property with another broker. On Jan. 25, Azoulay filed his complaint in court. So does Azoulay have a case?
In the best of all worlds, when a buyer uses an agent to look at homes, the buyer can sign a Buyers Agent Exclusive Representation which binds the home buyer to that brokerage and agent for a period of time. (This agreement can be easily voided by a written communication to the agent's broker stating that the buyer no longer wishes to work with the agent.) Unfortunately, this is not consistently done. Home buyers may not want to sign them—and agents may not want to pressure them to do so, because not everyone is comfortable signing such a contract. Situations for this vary - what if buyers met the agent casually, at a social event or open house - and are just starting their search? A formal agreement could scare off a potential buyer and lose a possible sale had they not insisted on the contract. To play it safe, many agents don't push these agreements and, instead, rely on less formal expressions of a buyer-agent commitment—like, say, emails, much like Azoulay is using as evidence in his case. Agents are convinced that the relationship is solid, however this is incorrect and merely an implied relationship.
Many agents and buyers alike are scared of the NYS Agency Disclosure Form which should be signed by buyers per NYS regulations at the first substantive meeting with any agent showing them a property, and sellers when they list their property. This form is NOT A CONTRACT. It is a disclosure and says so clearly in block capitals at the top of the form. However, many agents are reticent to ask for this mandatory form to be signed, and in turn many buyers refuse point blank under the mistaken presumption that by signing it, it binds them to that particular agent.
The sole purpose of this form is to ensure that there are no misunderstandings as to who the agent standing in front of them is representing. When they are about to show them one home or many, it describes who the agent is representing the day the form is signed and moving forward. It shows the differences between a buyer agent, seller agent, a broker agent, dual agent and dual agent with designated sales agents. Sounds complicated doesn't it? It is, and it's not something easily understood, by most. Hence it is in writing, so now you the buyer/seller/agent should have no confusion as to what their fiduciary requirements are. Again, it is NOT A CONTRACT and does not imply a contract between any party.
Furthermore, should the agent be a Realtor and not just a sales agent, the buyer is in luck. Realtors, per their code of ethics and standards of practice, must treat everyone honestly.
Is an email a legally binding contract?
Some legal experts say, "Yes." These days, more and more business communications are handled electronically. Text messages and emails are legal evidence in court. Any agreement in real estate must be in writing, but the courts have found that emails can form the basis for a contract related to broker agreements. Ethically, and possibly legally, Swift's team should have made a concerted effort to revoke any statements of intent, agreement or promise before breaking off the relationship. Buyers need to be upfront, communicative, and reasonable to protect themselves from a lawsuit.
For Realtors, the duties imposed by the Code of Ethics encompass all real estate-related activities and transactions whether conducted in person, electronically or through other means.
In this case, a Buyer's Agent Exclusive Representation Agreement would have avoided a lot of miscommunications and misunderstanding, not to mention preventing a lawsuit for $1,080,000, ( the commission Mr. Azoulay would have received from the sale) for breach of contract.
---