Wednesday, February 13, 2019 / by Vanessa Saunders
For most home owners the current inventory numbers which affect Hudson Valley's real estate remain a mystery. Did you know that the months of inventory reflects an estimate of the amount of time it would take to sell all of the current listings in a given area if no new listings became available? Let me help you discover how the inventory of homes on the market impacts the sale of your home.
Months of inventory determines whether it's a seller's market or a buyer's market:
If there are 0-4 months of inventory, meaning that all current listings can expect to be sold within 4 months, it is considered a seller's market because houses are selling very quickly. In a seller's market, sellers have the advantage because demand for property exceeds supply.
If there are 5-8 months of inventory, it is considered a balanced market. Current listings aren't selling like hotcakes, but they're not staying on the market too long either.
If there are 9 or more months of inventory, it is considered a buyer's market because houses are selling slowly. In a buyer's market, buyers have more negotiating power than sellers do because the supply of listings exceeds the current demand for housing.
These timelines are approximate, but it is generally accepted than fewer than 6 months of inventory reflects good conditions for sellers whereas greater than 6 months of inventory represents optimum conditions for buyers.
All neighborhoods are not created equal

Inventory can be calculated in different price ranges. Often homes in the same area experience very different markets depending on their list price. For example, homes in the $200,000 – $400,000 range may show 2 months of inventory, whereas homes in the $500,000 – $700,000 range may show 9 months of inventory. This means that lower priced homes in the selected region are enjoying a seller's market, perhaps because the area is seeing an influx of young families or investors. Conversely, the higher priced listings in this example are in the midst of a buyer's market, meaning there are less buyers looking for homes in this price range at the current time.
Let's take a look at what's happening in the Hudson Valley Market right now.
All Hudson Gateway MLS Single Family Homes For Sale January 2019 interactive graph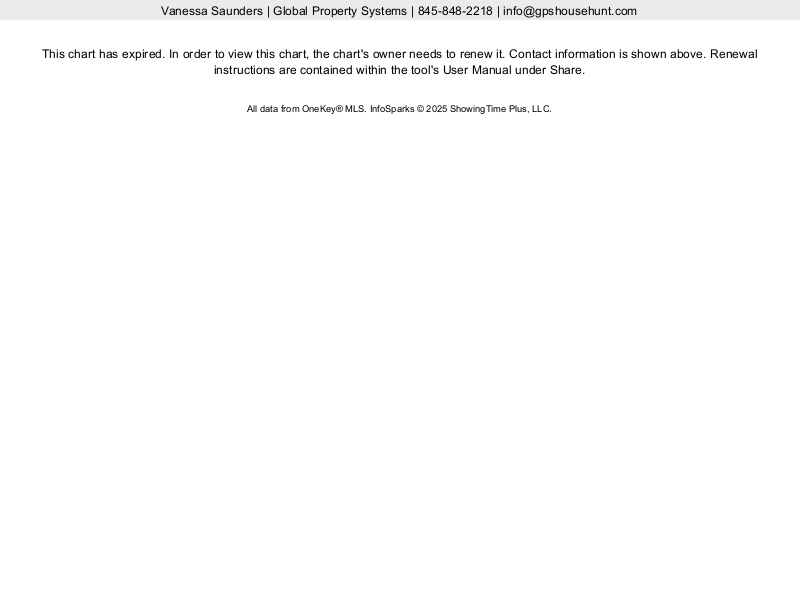 If you would like further information about what's going on in your particular market, we would be happy to provide the information you need.
Get in touch at connect@gpshousehunt.com or call Vanessa at 914-368-0022 ext 101.
---